Brand Identity, logo design
For the Mavoko Alliance of Residents Association, we created a logo and brand identity that can be used in a variety of ways. It emphasises the unity of what Mavoko residents are expected to do as well as the challenges they face as a community.
Business type
The Mavoko Alliance of Residents Association is a non-profit organization that represents the interests of the residents of Mavoko, Kenya. The organization works to improve the quality of life for the residents of Mavoko by advocating for better service delivery, infrastructure, and economic development. The organization also works to create a sense of community and pride in Mavoko through its various programs and events.
Prospective clients
The final product is aimed at resident associations, residential homes, and businesses in the Mavoko area and demonstrates the residents' unity.
Scope of work
— Logo Design System
— Typography, Color
— Brand Packaging
— Brand Guidelines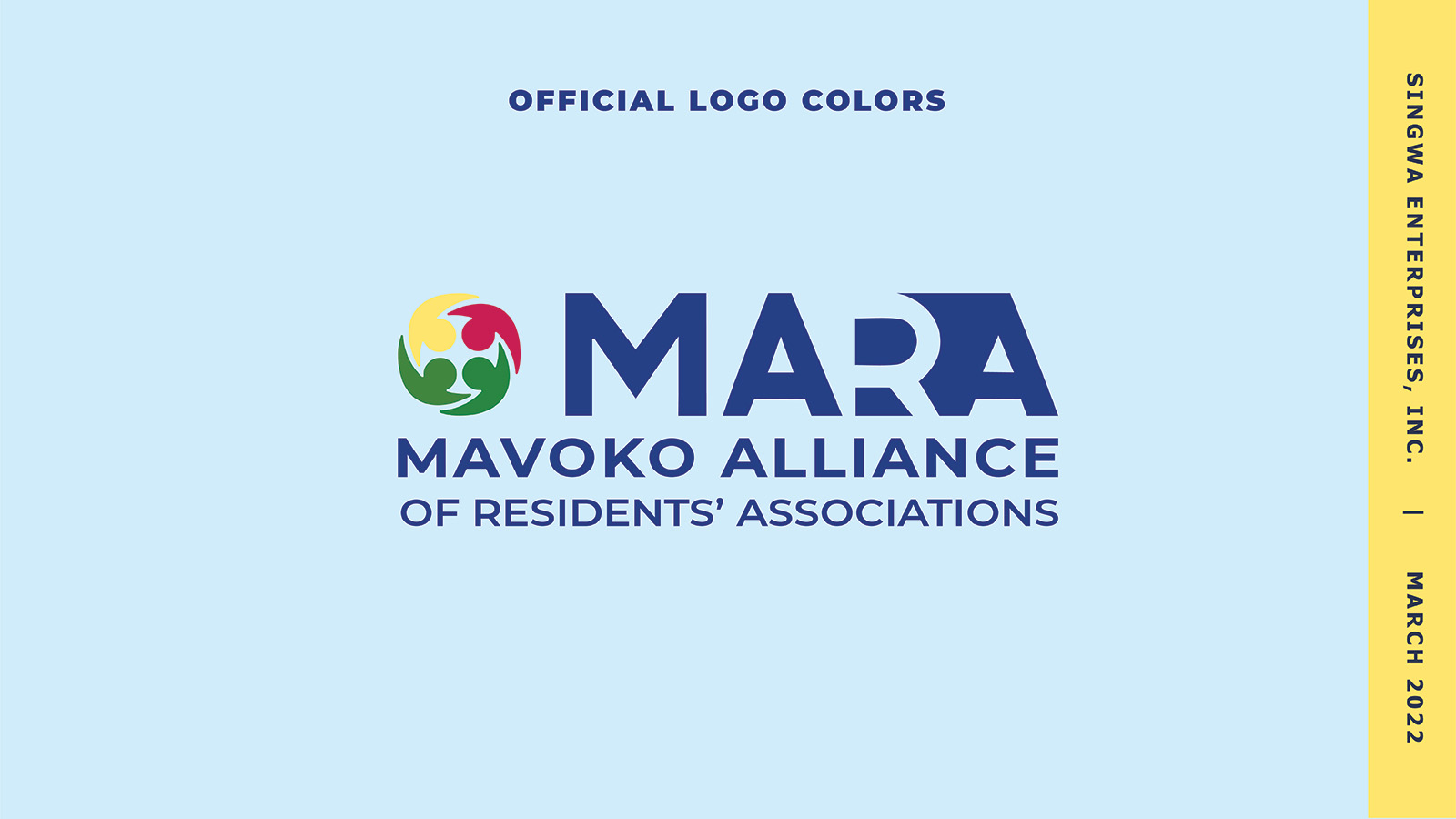 Iconic Logo Mark
The Symbol/Icon was inspired by one key element: the people of Mavoko

The MARA's corporate identity is built around the idea of strength in numbers. The word "MARA," which dominates the logo, represents the Mavoko Alliance and the community's unity. It is also an acronym that is easy to remember and connect with Mavoko residents, allowing people to quickly identify them and their agenda.

The colours used in the branding are also meant to represent unity and strength, with dark blue representing the stability, strength, and united force they expect to deliver in order to have their voices heard, and dark green representing the lush vegetation of the region. Yellow represents the common struggles they share as a community.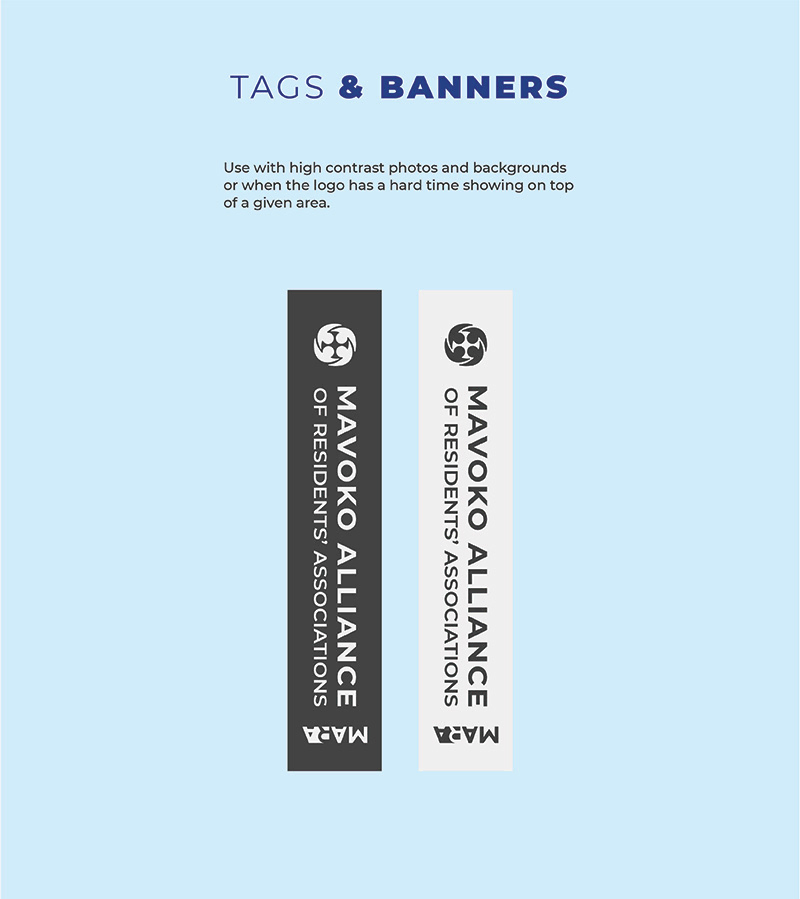 Brand Merchandising
Brand merchandising is an important aspect of MARA's marketing strategy. By creating and selling branded merchandise, MARA is able to reach a wider audience and promote its brand. Brand merchandising also allows MARA to generate revenue through the sale of branded merchandise.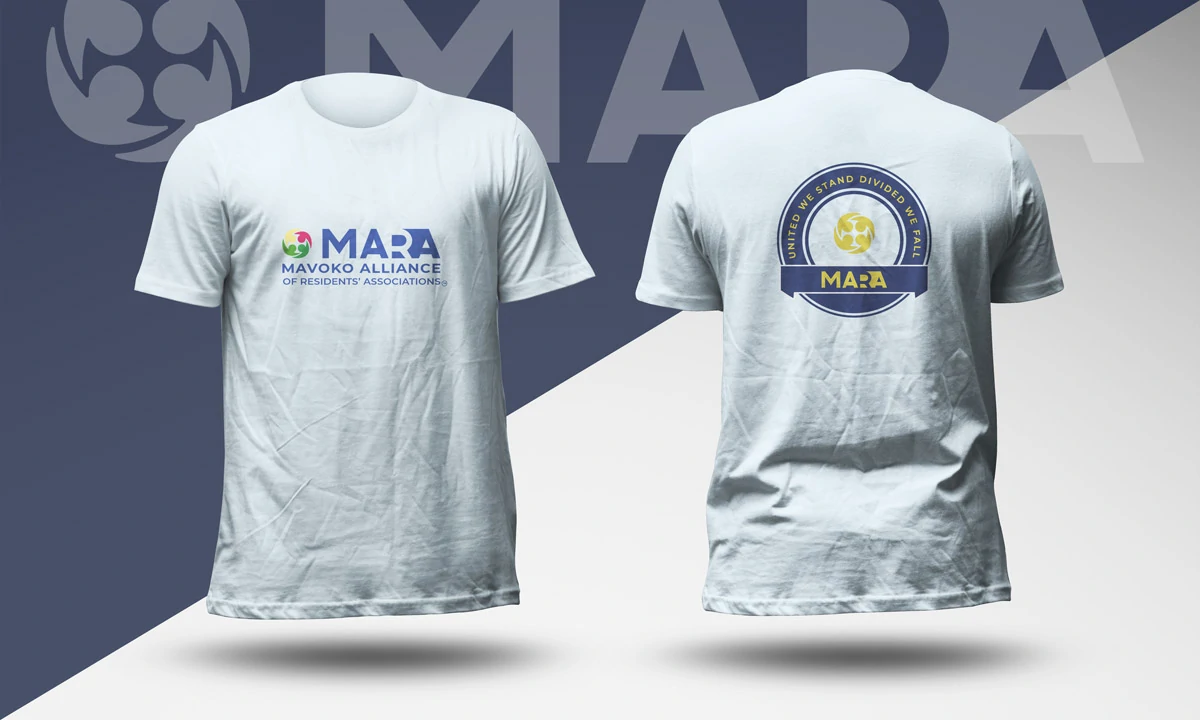 Corporate Branding
A well-designed stationery set is one of the most important branding tools for any business. It conveys a sense of professionalism and helps to create a strong first impression. For the Mavoko Alliance of Residents Association, stationery branding is essential in order to build trust and credibility with members and the wider community.