Maanzoni Owners Association
Brand Identity, logo design, Web design
For the Maanzoni Owners Association (MOA), we created a logo and brand identity that can be used in a variety of ways.  We also created a website for the association.
Business type
The Maanzoni Owners Association (MOA) represents the Maanzoni Wildlife Estate residents' interests.
Prospective clients
MOA is an association in Manoko Municipality that represents the collective interests of Maanzoni Wildlife Estate residents by bringing them together and collaborating with various government entities, including the County Government of Machakos, relevant local authorities, Kenya Wildlife Services (KWS), and other voluntary local and international organisations, to improve the quality of life in Maanzoni.
Scope of work
— Logo Design System
— Typography, Color
— Apparel Branding
— Brand Guidelines
— Web design and monthly maintenance
— Hosting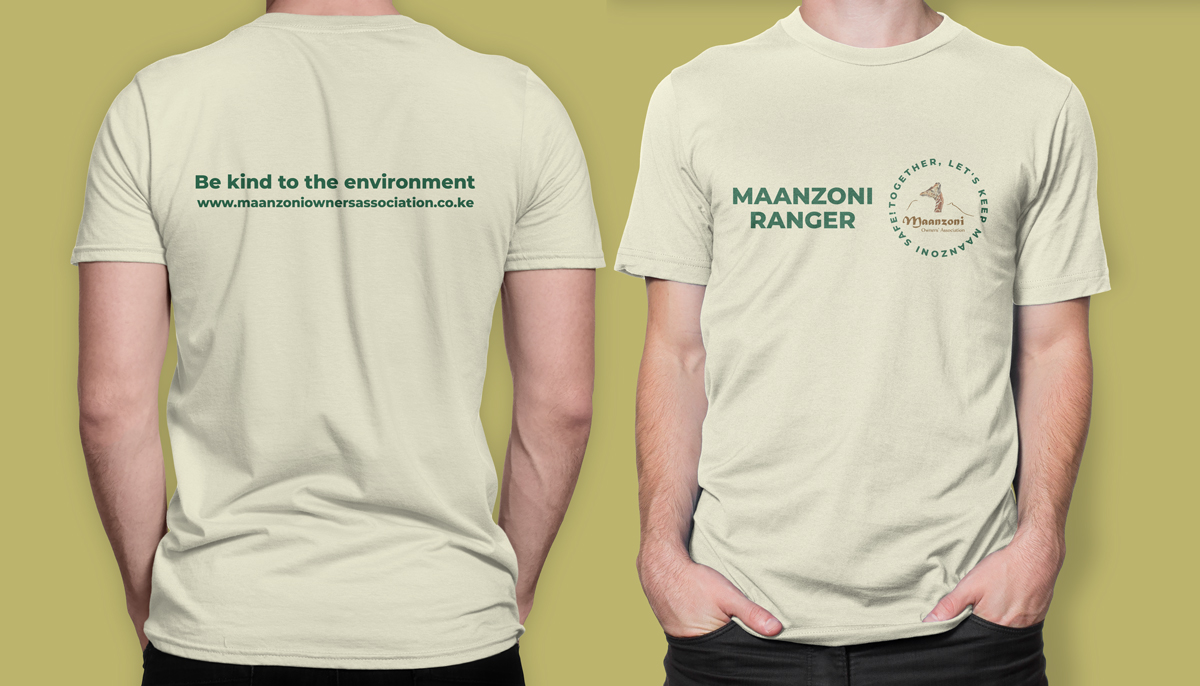 Iconic Logo Mark
The Symbol/Icon was inspired by the Maasai Giraffe.

The giraffe icon represents the residents' grace, intelligence, and good nature. The hills depict the Maanzoni plains and the animals that inhabit them.